Staff member
Private access level
Full members of NP "MOD"
Joined

Jul 14, 2011
Messages

2,726
Reaction score

1,982
Points

613
Location
Experts made recommendations for maintaining privacy on the Web.
Photo: Izvestia / Alexey Maishev
Kaspersky Lab specialists conducted a survey, according to which 64% of Russians said they tried to delete their personal data from sites or from social networks. This is stated in a message received by Izvestia on Wednesday, April 29.
"The more information you can find about a person on the Internet, the higher the risk for him to face various threats, for example, fraud or theft of a digital identity," said Vladislav Tushkanov, senior data researcher at Kaspersky Lab.
According to Tushkanov, to prevent this from happening, you need to be aware with whom you are sharing personal data and for what purpose, and also understand how they can be used against you.
The survey also showed that 18% of users found on the Internet information about themselves or their loved ones that they did not want to divulge.
49% of respondents said that they hide their actions in the browser due to protection from fraudsters, 35% - to protect against data collection by sites, and 34% - do not want people who also have access to their device to see this information.
Kaspersky Lab experts made a number of recommendations on how to maintain privacy on the Internet and protect yourself from intruders.
First of all, if the data is posted on the current site, you must contact its administration and ask to delete personal information.
In addition, you should refrain from posting a large amount of information about yourself on public resources, as well as set the appropriate privacy settings on your pages on social networks. In the settings of the smartphone, you should limit the access of applications to personal information, including information about contacts in the notebook.
On April 7, it was reported that Roskachestvo tested 18 new smartphones of seven brands for privacy and security of personal data. During model testing
assessed the security of devices and their operating systems with passwords, the level of data encryption, the absence of vulnerabilities
. The highest scores in terms of data security scored Xiaomi Mi Note 10 Pro, Huawei Mate 30 Pro and all the new flagships Samsung Galaxy S20.
Специалисты «Лаборатории Касперского» провели опрос, по результатам которого 64% россиян отметили, что пытались удалять свои личные данные с сайтов или из социальных сетей. Об этом говорится в сообщении, поступившем в «Известия» в среду, 29 апреля.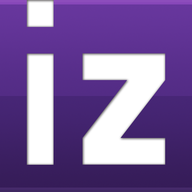 iz.ru

Original message
Эксперты дали рекомендации по сохранению приватности в Сети.
Фото: ИЗВЕСТИЯ/Алексей Майшев
Специалисты «Лаборатории Касперского» провели опрос, по результатам которого 64% россиян отметили, что пытались удалять свои личные данные с сайтов или из социальных сетей. Об этом говорится в сообщении, поступившем в «Известия» в среду, 29 апреля.
«Чем больше информации можно найти о человеке в интернете, тем выше для него риск столкнуться с различными угрозами, например, мошенничеством или кражей цифровой личности», — отметил старший исследователь данных в «Лаборатории Касперского» Владислав Тушканов.
По словам Тушканова, чтобы этого не произошло, нужно осознавать, с кем вы делитесь личными данными и с какой целью, а также понимать, как они могут быть использованы против вас.
Также опрос показал, что 18% пользователей находили в интернете информацию о себе или своих близких, которую они не хотели бы обнародовать.
49% опрошенных ответили, что свои действия в браузере они скрывают по причине защиты от мошенников, 35% — для защиты от сбора данных сайтами, а 34% — не хотят, чтобы эту информацию увидели люди, у которых также есть доступ к их устройству.
Специалисты «Лаборатории Касперского» дали ряд рекомендаций, как сохранить приватность в интернете и обезопасить себя от злоумышленников.
Прежде всего если данные размещены на действующем сайте, то необходимо связаться с его администрацией и попросить удалить личную информацию.
Кроме этого, следует воздерживаться от того, чтобы размещать большое количество информации о себе на публичных ресурсах, а также установить соответствующие настройки приватности на своих страницах в социальных сетях. В настройках смартфона следует ограничить доступ приложений к личной информации, в том числе информацию о контактах в записной книжке.
7 апреля сообщалось, что Роскачество протестировало 18 новых моделей смартфонов семи брендов на предмет конфиденциальности и безопасность личных данных. Во время тестирования моделей
оценивались защищенность устройств и их операционных систем паролями, уровень шифрования данных, отсутствие уязвимостей
. Самые высокие баллы по параметру защищенности данных набрали Xiaomi Mi Note 10 Pro, Huawei Mate 30 Pro и все новые флагманы Samsung Galaxy S20.
Специалисты «Лаборатории Касперского» провели опрос, по результатам которого 64% россиян отметили, что пытались удалять свои личные данные с сайтов или из социальных сетей. Об этом говорится в сообщении, поступившем в «Известия» в среду, 29 апреля.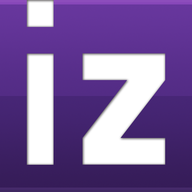 iz.ru
Last edited by a moderator: